Baseball has a problem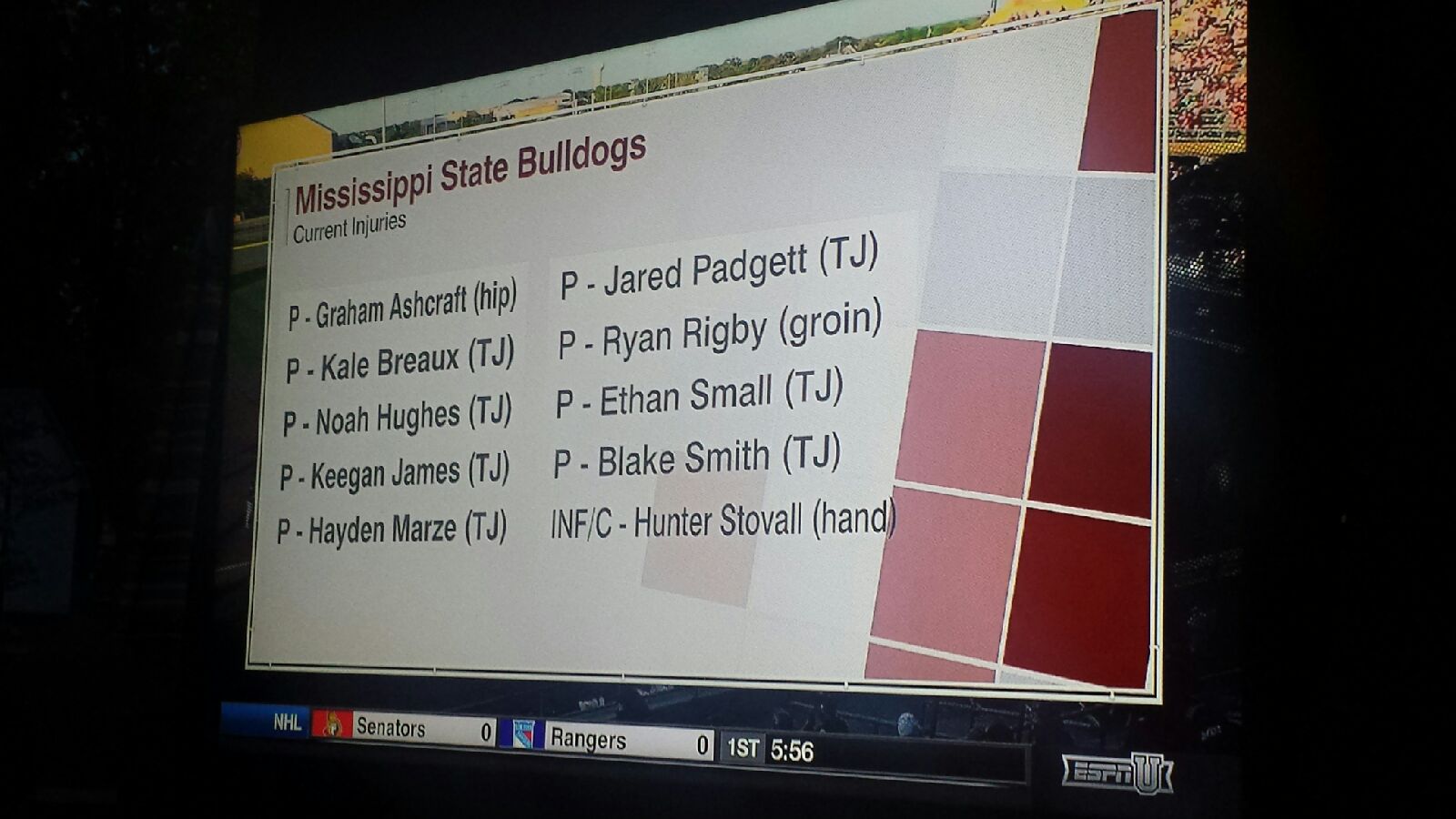 A friend sent this photo from a game he was watching yesterday.  Yes, "TJ" stands for "Tommy John" surgery.  And this is only one team at one level.
Folks, there are serious problems in the game of baseball.  Red flags should be waving and alarm bells should be sounding at every level.