Thanks Dad!
This website would not be possible with out my father.  Although my dad was never officially a coach of mine growing up, he was the best coach I ever had.  He passed on a passion for the little things within the game of baseball.  Those little things turned into the (currently) 400+ posts you'll find on this website.  
As I said, my father never was an official coach of mine.  However, he showed up to practically every game I played until the travel of college and pro ball made it impossible for him.  What amazed me (and others!) was where he would sit/stand in order to watch a game of mine.  He literally would be as far away from the field as possible.  Check out the photo below.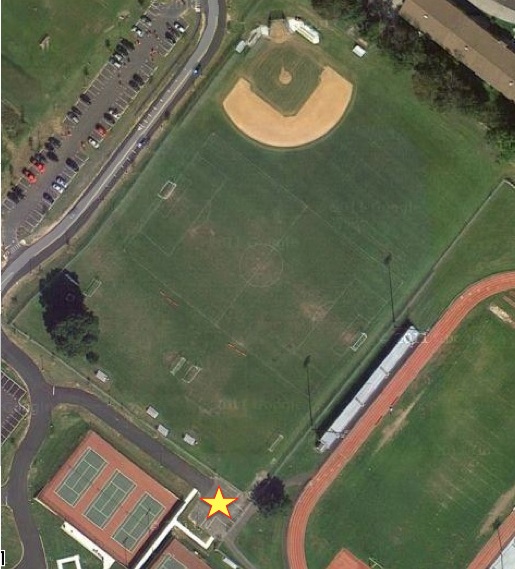 Notice the star?  That's where he would sit to watch my high school games.  See all the space in right field?  That's a lacrosse field in the spring.  That's right … he would sit in his car and watch my game THROUGH a lacrosse game!  What was truly amazing about this was the fact that he would not miss a single thing.  When nobody on the field noticed me decoying a runner in the second inning, my dad saw it.  As a shortstop, if I forgot to back up a throw from the catcher to the pitcher with a runner on base, he saw it and let me know about it after the game.  
His philosophy was "I don't want to hear the nonsense from fans, parents, coaches, players, and umpires.  I just want to watch."  He was the same way when I coached.  Stay away and just watch.  He was the parent every coach on earth dreams of.  Knowledgable and understanding yet totally silent.  
I am very fortunate that my dad is still a phone call or short drive away.  Now that my kids are starting to play sports, I hope to be half the sports parent my dad was for me.
Thanks dad!  
Happy Father's Day to you and all the other great baseball dads out there!